Wanneer het donker wordt sluipen de MIDNIGHT SHORTS op het witte doek. Kruip in je stoel, neem je partner, vriend of buur vast en laat je meevoeren naar bijzondere bestemmingen. Gegarandeerd een bijzondere ervaring!

When darkness falls, the MIDNIGHT SHORTS sneak up on the big screen. Snuggle up in your chair, grab your partner, friend or neighbor and get carried away to special destinations. Guaranteed to be a special experience!

NIGHT BY NIGHT

Jules Mathôt
België/
Belgium
/ 2021 / 21'
︎ -
︎ EN subs
De nacht is blauw en de maan is geel. Een gerenommeerd privé-detective wordt ingehuurd om een eenzame pianist te observeren. Archetypes uit de film noir keren terug in een vertelling over kijken en gezien worden. Een uitnodiging tot menselijke interactie wordt beantwoord in een surrealistische jazzclub.

The night is blue and the moon is yellow. A renowned private eye is hired to observe a lonesome pianist. Film noir archetypes return in a story about watching and being seen. An invitation for human interaction is answered in a surreal jazz club.

—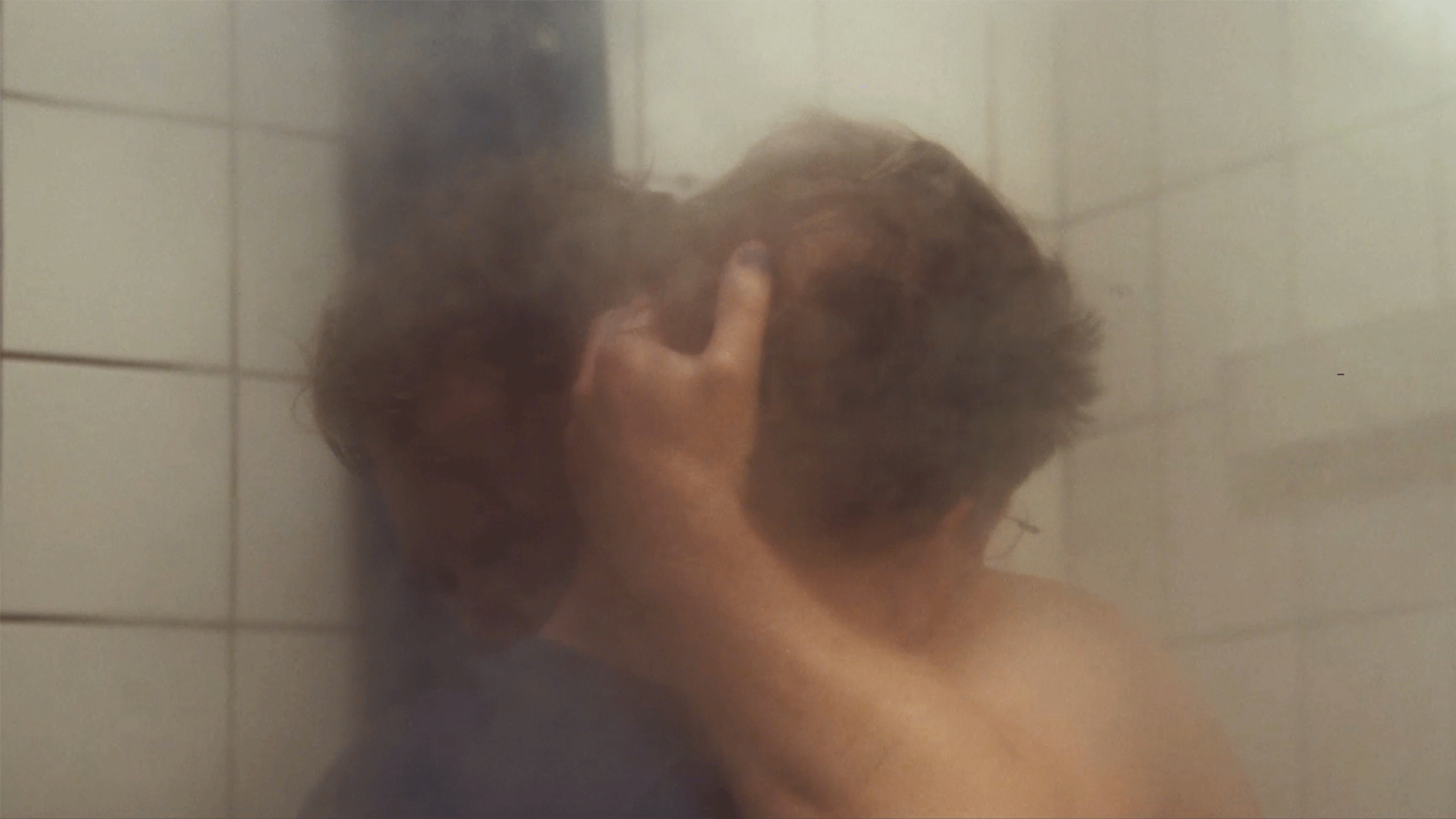 THOSE WHO CARE TO KNOW EACH OTHER

Korlei Rochat & Léonard Vuilleumier
Zwitserland/
Switzerland
/ 2021 / 15'


︎ BE première
︎ EN subs
Twee figuren ontmoeten elkaar in een pikzwarte kamer om de liefde te bedrijven. Eens het licht aan is, worden Lucien en Anton geconfronteerd met hun verschillen, maar ze worden nog dichter naar elkaar toe getrokken.
Two figures meet in a pitch black room to make love. Once the lights are on, Lucien and Anton are faced with their differences but are drawn even closer together.

—
STRAY
Janne van Woensel Kooy
België/
Belgium
/ 2022 / 7'
︎ -
︎ -
Stray onderzoekt het onderweg zijn. De vraag rijst ook wat thuis zijn betekent. Hoe draag je thuis met je mee als je vertrekt?

Stray examines being on the road. The question also arises as to what being at home means. How do you carry home with you when you leave?

—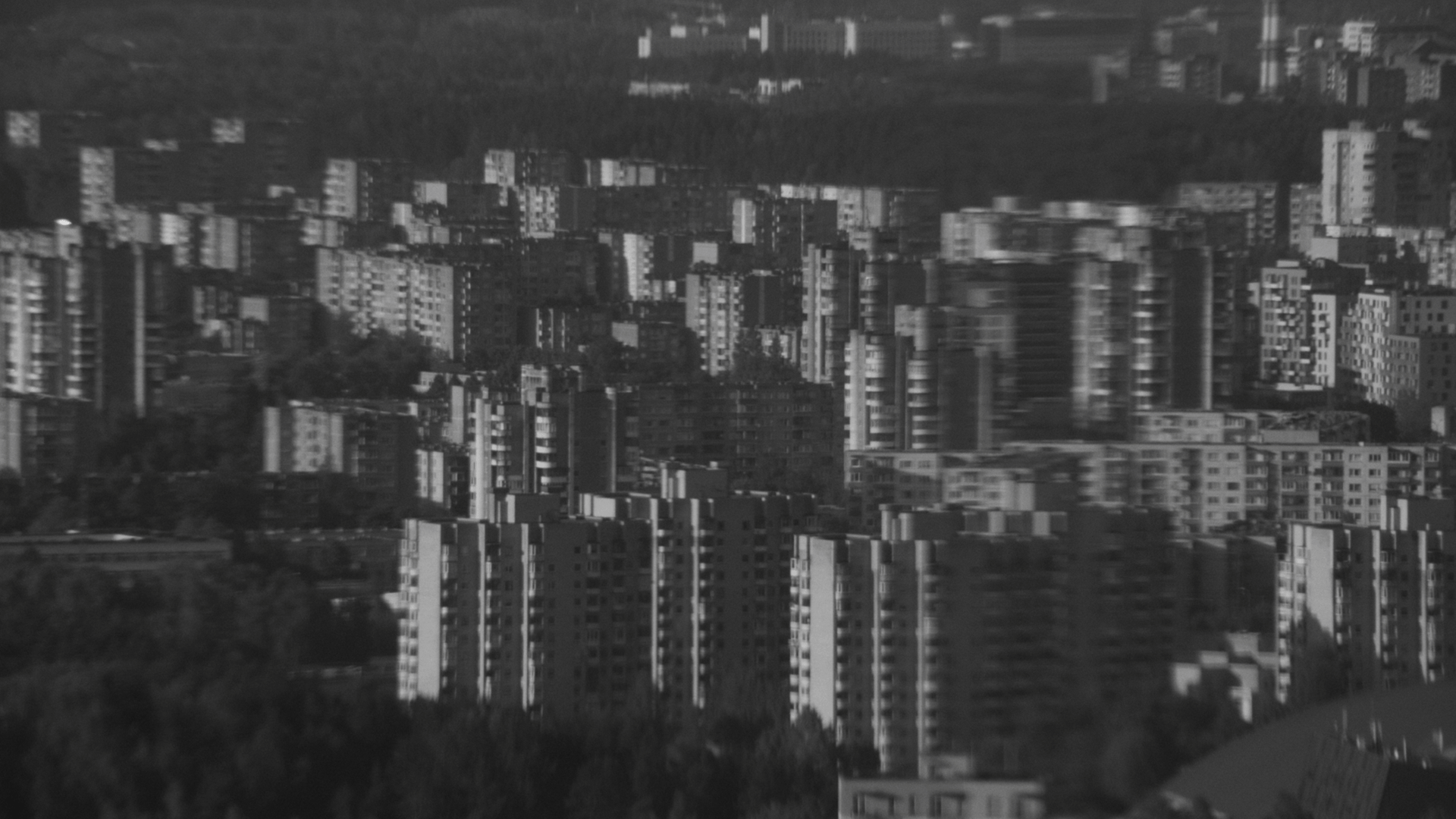 ONCE UPON A VILNIUS

Eitvydas Doskus
Litouwen/
Lithuania
/ 2022 / 23'
︎ EU première
︎ EN subs
Vilnius is een stad met een opmerkelijk historisch erfgoed en een uniek karakter die momenteel grote veranderingen ondergaat. De film is een getuigenis van dat wat in de vergetelheid is geraakt, en een blik op wat komen gaat.

Vilnius is a city of notable historical heritage and unique character currently undergoing considerable changes. The film is a testimony to that which has faded into oblivion, and a glimpse into what is to come.

—
NIGHT TRAIN
Sofia Gutman
Frankrijk/France / 2022 / 3'
︎ BE première
︎ -
Een jonge vrouw keert terug van haar werk in de nachttrein. Ze neemt de grote TER-trein naar de rand van de stad. Eenzaam kijkt ze uit in het verlaten landschap. Een toevallige ontmoeting zal deze avond onvergetelijk maken.

A young woman is returning from work on the night train. She is taking the big TER train to the outskirts of the city. Lonely, she looks out into the deserted landscape. A chance encounter will make this night memorable.

—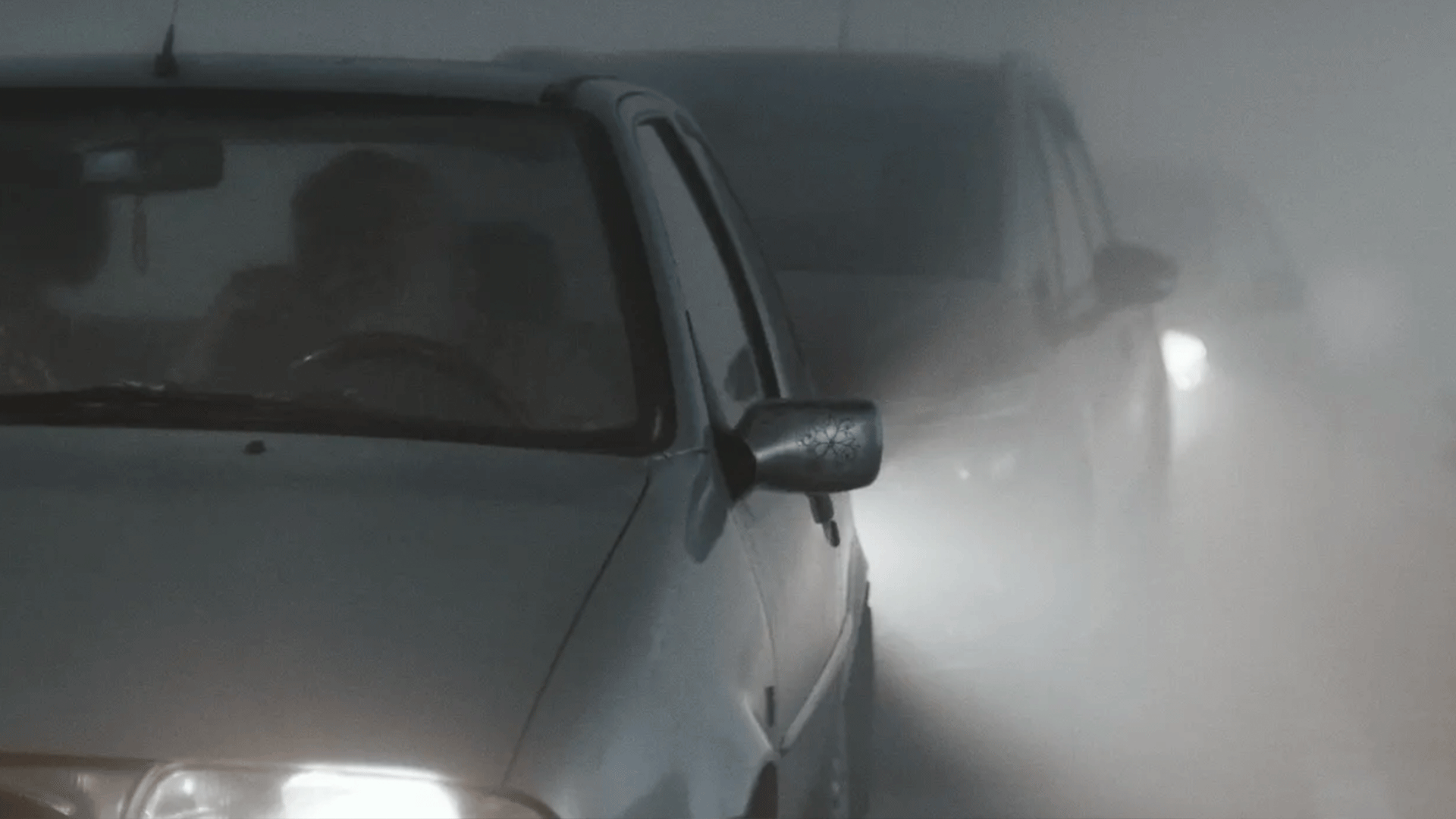 DE DAG DIE WIT WAS

Wannes Vanspauwen
België/Belgium / 2021 / 15'


︎ -
︎ EN subs

Een groep mensen die elkaar niet kennen staat vast in de file op een mistige autosnelweg. De mist houdt aan en wordt een mantel van onzekerheid.

A diverse group of people are stuck in a traffic jam on a foggy highway, the mist persists and becomes a cloak of uncertainty.

—