De COMPETITIE staat in het teken van opkomende filmmakers, zowel talent van hier als internationaal. We hebben hen uitgenodigd om hun nieuwste werken te presenteren en stelden een professionele jury samen die beslist over de beste Nationale en Internationale kortfilm. De Publieksprijs gaat naar de film met de meeste publieke stemmen.

The COMPETITION is focused on emerging filmmakers, both talent from here and across the globe. We have invited them to present their latest works and assembled a professional jury to help decide on the best National and International Short. The Audience Award goes to the film with the most public votes.

FORESTKEEPER

Alisa Karo
België/
Belgium
/ 2021 / 7'
︎-
︎ -
Een bizar figuur neemt het op zich om voor een desolaat woud te zorgen terwijl ze de kou en eenzaamheid van de wildernis trotseert.

A bizarre figure takes it upon itself to take care of a desolate forest while braving the cold and loneliness of the wilderness.

—
I SHOULD FEED MY CAT

Abram Cerda
België/
Belgium
/ 2022 / 16'
︎ BE première
︎ EN subs
In Brussel zoekt een Chileense man naar connectie, maar angst voor intimiteit kan hem op een dwaalspoor brengen.

In Brussels, a Chilean man looks for connection, though fear of intimacy may lead him astray.

—
THE LAST BEE

Léa Triboulet
Frankrijk/
France
/ 2020 / 10'


︎ BE première
︎ EN subs
Zwervend in de bergen ontmoet een verdwaald tienermeisje een imker die afscheid komt nemen van haar bijen.
Wandering in the mountains, a lost teenage girl meets a beekeeper who has come to say goodbye to her bees.

—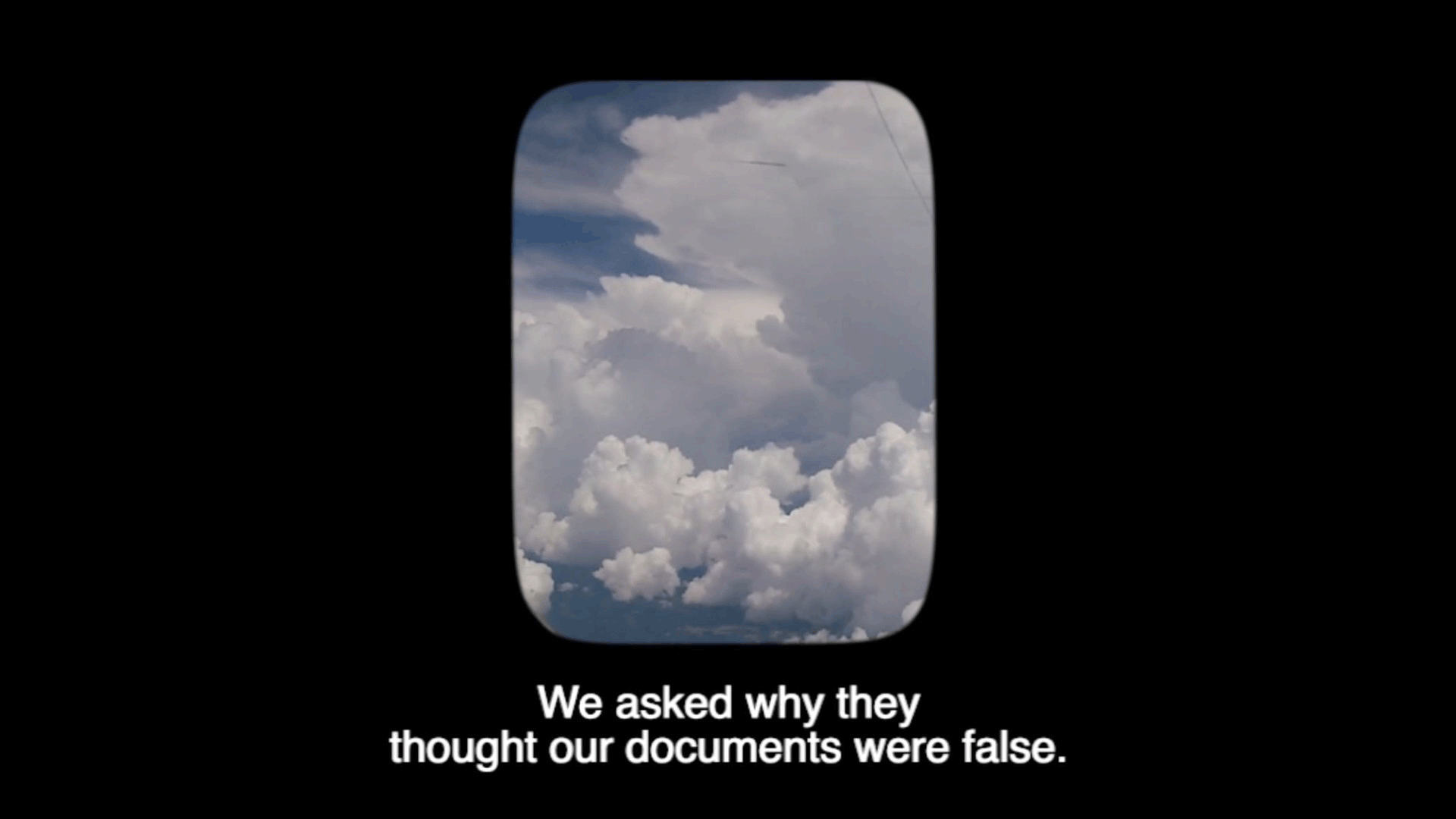 L'ESCALE
Nizar Saleh, Rob Jacobs, Anne Reijniers, Paul Shemisi
België, Republiek Congo /
Belgium, DR Congo
/ 2022 / 14'
︎ -
︎ EN subs
Filmmakers Paul Shemisi en Nizar Saleh reizen van de Democratische Republiek Congo naar Duitsland voor de vertoning van hun nieuwe film. Tijdens een tussenstop in Angola worden tegengehouden omdat de luchtvaartmaatschappij hun papieren niet vertrouwt.
Filmmakers Paul Shemisi and Nizar Saleh travel from the Democratic Republic of Congo to Germany for the screening of their new film. During a layover in Angola, they're stopped at the airport because the airline doesn't trust their documents to be real.

—
GREEN
Karolina Kajetanowicz
Polen/
Poland
/ 2021 / 8'
︎ BE première
︎ -
Het groen langs de weg is een niemandsland. Het is gemaakt om er langs te lopen, niet om er in te zijn. Geometrisch en kunstmatig, maar ingenomen door onkruid - is het van de mens, of van de natuur? Hetzelfde geldt voor je lichaam. Je sleept het door je dagen in plaats van erin te zijn. Wees het.
Roadside greenery is a no-man's land, created to be driven past, not to be in it. Geometrical, artificial, and overgrown by weeds, does it belong to man or nature? Your own body is the same. You drag it through life instead of being in it.

—
STARFUCKERS

Antonio Marziale
Verenigde Staten/
United States
/ 2022 / 15'
︎ BE première
︎ EN subs
Een intieme avond tussen een filmregisseur en een escort wordt verstoord wanneer er een bekend gezicht arriveert.

An intimate evening between a film director and an escort is disrupted when a familiar face arrives.

—