De COMPETITIE staat in het teken van opkomende filmmakers, zowel talent van hier als internationaal. We hebben hen uitgenodigd om hun nieuwste werken te presenteren en stelden een professionele jury samen die beslist over de beste Nationale en Internationale kortfilm. De Publieksprijs gaat naar de film met de meeste publieke stemmen.

The COMPETITION is focused on emerging filmmakers, both talent from here and across the globe. We have invited them to present their latest works and assembled a professional jury to help decide on the best National and International Short. The Audience Award goes to the film with the most public votes.

THE THIRD SOLAR TERM

Zhanfei Song
China/
China
/ 2021 / 21'
︎ BE première
︎ EN subs
Qizhe keert terug naar huis om zijn voorjaarsvakantie met zijn moeder door te brengen. Na een ontmoeting met een man die hij oorspronkelijk online had ontmoet, begint hij de controle te verliezen over zijn dubbelleven - een leven waarin hij zichzelf is en een ander leven waarin hij zich voordoet als de perfecte zoon.

Qizhe returns home to spend his spring break with his mother. After meeting a man who he originally met online, he begins to lose control of his double life-- one which is living true to himself, and the other, which is pretending to be the perfect son.

—
LONE WOLF
Javier Beltramino
België/
Belgium
/ 2021 / 17'
︎ BE première
︎ EN subs
Een immigrant heeft zijn zoontje beloofd dat hij met zijn leraar zal praten over een oneerlijke berisping, maar zijn beperkt Frans belet hem dit te doen. Nadat hij zijn zoontje op school heeft afgezet, begint hij aan zijn dagelijkse werkroutine tot hij zich realiseert dat hij het lievelingsboek van zijn zoontje is kwijtgeraakt.

An immigrant has promised his young son that he will talk to his teacher about an unfair scolding, but his limited French prevents him from doing so. After dropping his son at school, he begins his daily job routine when he realizes he has lost his son's favorite book.

—
CATARACT

Faustine Crespy & Laetitia de Montalembert
Frankrijk/
France
/ 2022 / 13'
︎ FL première
︎ EN subs
Nicky wil een eind aan haar leven maken na het verliezen van haar laatste uitkeringen, en besluit haar hond Izy aan haar buurman toe te vertrouwen. Maar als de buurman de hond terugbrengt, begint een race tegen de klok voor Nicky die op het punt staat een overdosis te nemen...

Nicky wants to put an end to her life after loosing her last allowances, and decides to entrust her dog Izy to her neighboor. But as the neighboor turns the dog back, a run around the clock begins for Nicky who is about to overdose…

—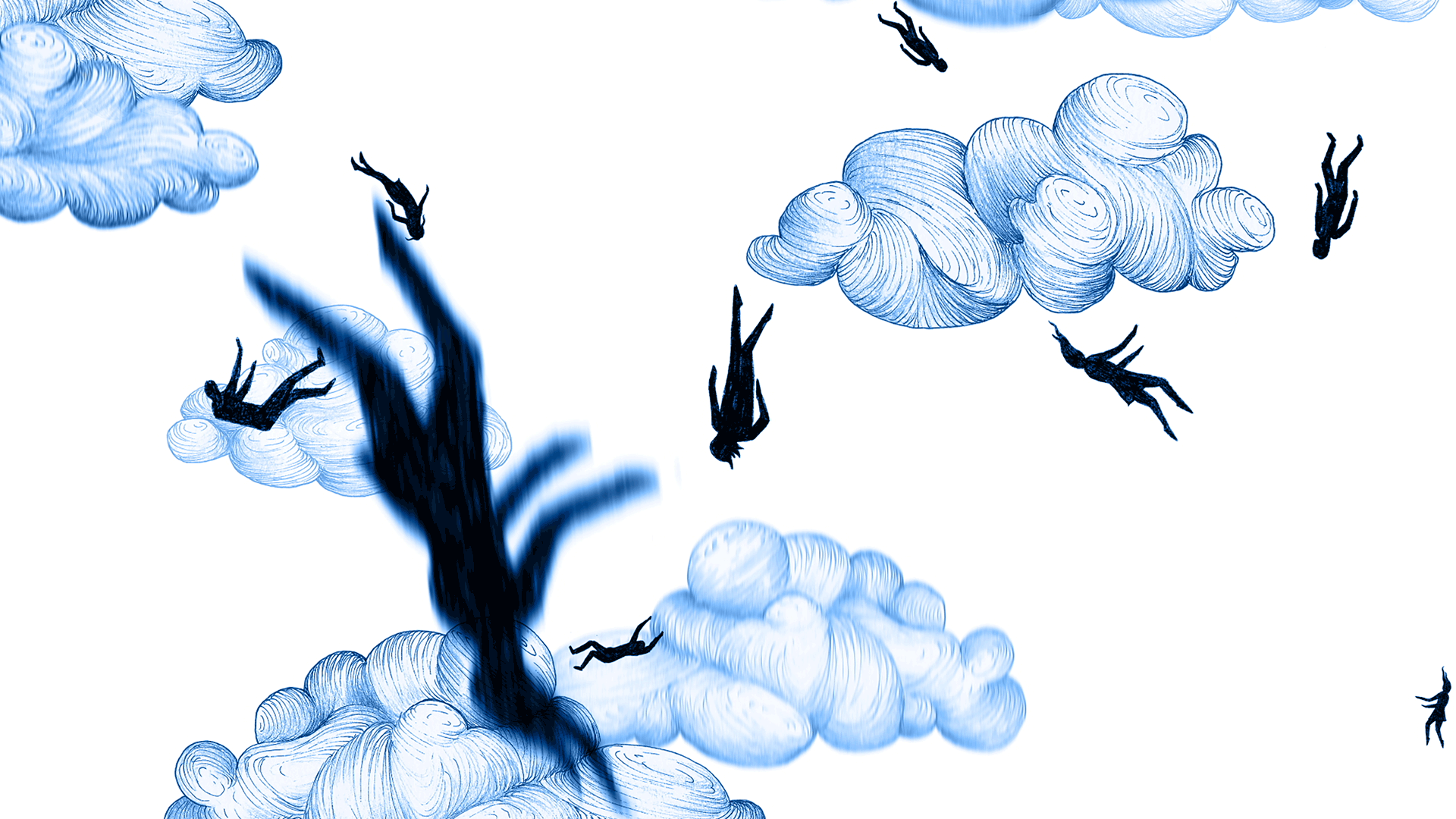 FALL FLOAT FLY

Qurratul Ain Saeed
België/
Belgium
/ 2021 / 7'
︎ -
︎ EN subs
Een rusteloze ziel reist door een landschap van dromen, gevoelens en ruimte. Ze ontdekt de duisternis en lichtheid van een menselijk leven door te verdwalen in een fantasierijk droomlandschap.
A restless soul travels across a landscape of dreams, feelings and space. She discovers the darkness and light of a human life by getting lost in a fantastical dreamscape.
—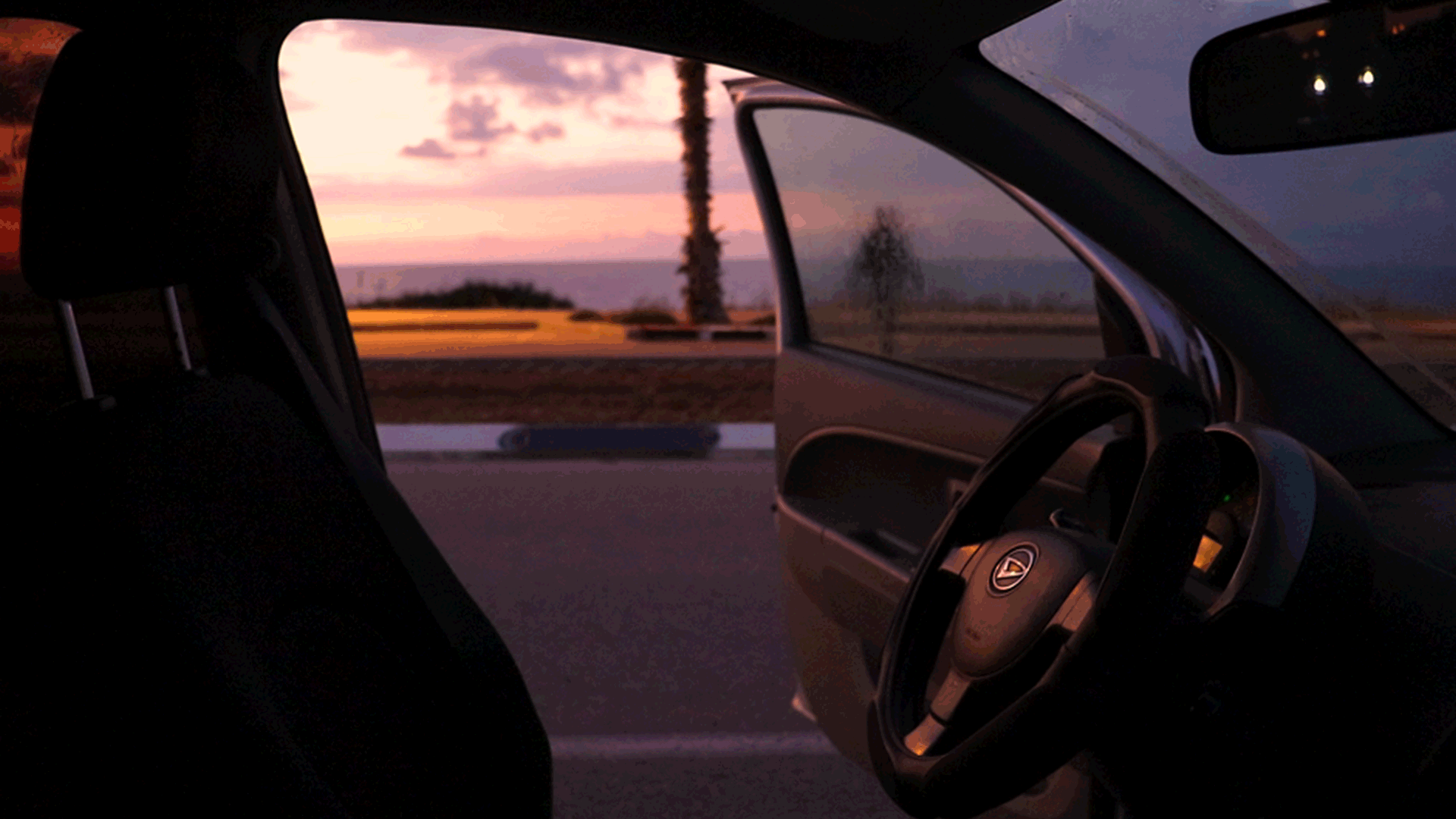 SHUSTER
Rotem Elkaya
Israël/
Israel
/ 2021 / 5'
︎ BE première
︎ EN subs
Een rustige avondrit wordt een botsing tussen de verlangens van twee chauffeurs. De ene geniet van de rit, de andere probeert zo snel mogelijk op zijn bestemming te komen. Of zit er meer achter?

A quiet evening road trip becomes a clash between two drivers' desires, one of them who enjoys the ride, and the other trying to get to his destination as fast as possible. Or is there more to it than that?

—
BINGE LOVING
Thomas Deknop
België/Belgium / 2021 / 22'


︎ -
︎ EN subs

Een vrouw vermoedt dat haar man een minnares heeft in Brussel. Ze huurt een privédetective in om dit tot op de bodem uit te zoeken. Ze maakt het de detective echter niet gemakkelijk wanneer ze zichzelf met de zaak probeert te moeien.

A woman suspects her husband has a lover he meets up with in Brussels. She asks a private detective to get to the bottom of this. But the more she interferes, the harder his job becomes.

—