De COMPETITIE staat in het teken van opkomende filmmakers, zowel talent van hier als internationaal. We hebben hen uitgenodigd om hun nieuwste werken te presenteren en stelden een professionele jury samen die beslist over de beste Nationale en Internationale kortfilm. De Publieksprijs gaat naar de film met de meeste publieke stemmen.

The COMPETITION is focused on emerging filmmakers, both talent from here and across the globe. We have invited them to present their latest works and assembled a professional jury to help decide on the best National and International Short. The Audience Award goes to the film with the most public votes.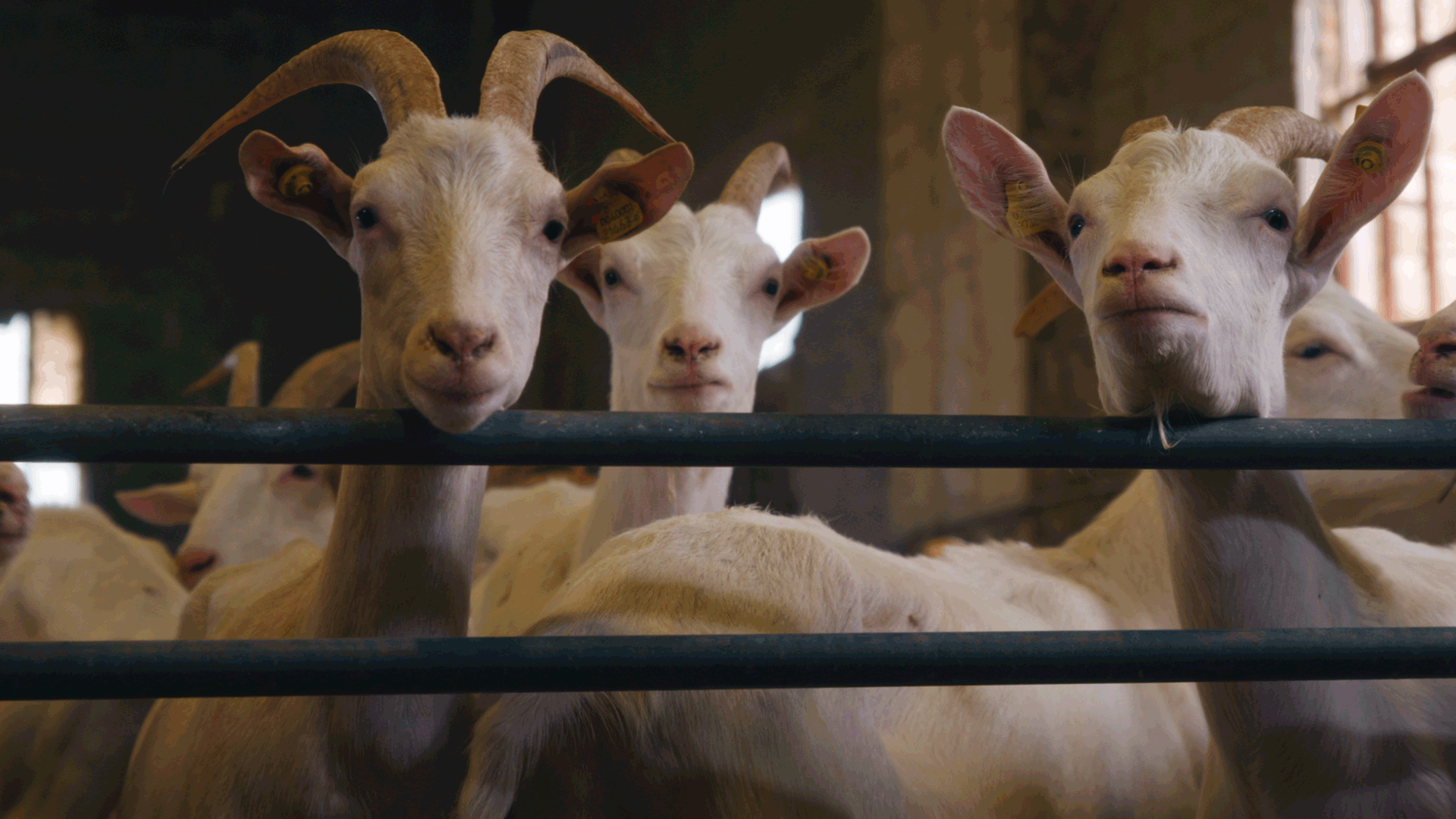 THE GOATS OF MONESIGLIO
Emily Graves
Canada / 2022 / 25'
︎ INT première
︎ EN subs
Korte observerende documentaire over een Indiase Punjabi familie en een Italiaanse familie die zij aan zij werken in de Noord-Piemontese stad Monesiglio.
Observational short documentary about an Indian Punjabi family and an Italian family work side-by-side in the northern Piedmontese town of Monesiglio..

—
AU REVOIR AU PRINTEMPS

Khaël Touag
België/
Belgium
/ 2021 / 10'
︎ -
︎ EN subs
Issam zit achteraan in de auto. Terwijl hij zich vastklampt aan zijn dekentje, luistert hij naar zijn vader, die mijmert over mannelijkheid tegen zijn tienerbroer. Een onverwacht telefoontje brengt hen bij een parkeerplaats. Issam en zijn broer wachten op de terugkeer van hun vader en proberen uit de problemen te blijven.

Issam sits in the back of the car. Clinging to his blanket, he listens to his father musing on manhood to his teenage brother. An unexpected phone call brings them to a car park. Issam and his brother wait for their father to return and try to stay out of trouble.

—
SLEEP CREEK

Shubo Liu
China / 2021 / 16'
︎ INT première
︎ EN subs


Een oude vrouw die alleen woont, valt in een droom van het verleden, en een jong meisje aan de oever van de rivier gluurt in de toekomst door de mist van de jeugd. Ze zijn deze middag met elkaar verbonden in hun eigen ruimte en tijd.

An old woman living alone falls into a dream of the past, and a young girl on the riverbank peeks into the future through the mist of youth. They're connected together in their own space and time this afternoon.
—
KRAK
Stan roeland Lievens
België/
Belgium
/ 2021 / 5'
︎ -
︎ EN subs


Een man kruipt uit een banaan en verklaart hoe hij in dat vrucht is terecht gekomen. Ondertussen is een vis aan het twijfelen over haar eigen schoonheid. Deze twee verhalen worden geobserveerd en ontleed en zorgen voor een reactie die de realiteit laat openbarsten.

A man crawls out of a banana and explains how he found himself in that fruit. Meanwhile a fish is contemplating her own beauty. These two stories are observed and dissected and cause a reaction that cracks the reality the observer is in.

—
THE TEARS OF THINGS
Kate Voet
België/
Belgium
/ 2021 / 14'
︎ -
︎ EN subs
Realiteit en droom versmelten wanneer een man het dagboek leest dat zijn vrouw voor hem schreef.

Reality and dream merge when a man is reading the diary his wife wrote for him.

—
A DOG YOU ARE
Benjamin Laabmayr
Oostenrijk/
Austria
/ 2021 / 12'
︎ BE première
︎ EN subs
Het is een warme dag op het gemeentelijk strandbad. Een plaats waar het hele dorp samenkomt om hun dagelijkse behoefte aan friet met worst te bevredigen en om af te koelen in het lauwe water van het meer en het zwembad.

It's a hot day at the municipality's lido. A place where the whole village meets to satisfy their daily need for fries with sausages and to cool off in the lukewarm water of the lake and the pool.

—