Om de liefde voor film van jongs af aan te laten groeien, presenteert CUT TO: GENT het PLUS-programma met kortfilms gericht op kinderen en jongeren in de leeftijdsgroep 10 tot 18 jaar. De films zijn afgestemd op hun interesses, kennis en prikkels, terwijl ook de nieuwsgierigheid naar film en een goed esthetisch en kritisch oog worden gestimuleerd.

In order to grow a passion for film from an early age, CUT TO: GENT presents the PLUS program with short films directed at children and young people in the age group 10 to 18. The sessions are curated to include films tailored to their interests, knowledge, and stimuli, whilst also stimulating their curiosity for film and a good aesthetic and critical sense.

BUG

Abel Bos
België/
Belgium
/ 2021 / 15'
︎ -
︎ NL gesproken
Sam, een 12-jarige introvert die gepassioneerd is door film, volgt het stoere meisje Bobby voor een dag met zijn camera. Om zijn film spectaculairder te maken, probeert Sam vanalles toe te voegen waar Bobby toch niet zo akkoord mee lijkt te zijn.
Sam, an introverted 12-year-old who is crazy about film, follows a tough girl called Bobby for a full day, with his camera. In order to make the video a bit more spectacular, he tries to add all kinds of things - but Bobby is not entirely on board.

—
GREEN

Karolina Kajetanowicz
Polen/
Poland
/ 2021 / 8'
︎ BE première
︎ geen dialoog
Het groen langs de weg is een niemandsland. Het is gemaakt om er langs te lopen, niet om er in te zijn. Geometrisch en kunstmatig, maar ingenomen door onkruid - is het van de mens, of van de natuur? Hetzelfde geldt voor je lichaam. Je sleept het door je dagen in plaats van erin te zijn. Wees het.

Roadside greenery is a no-man's land, created to be driven past, not to be in it. Geometrical, artificial, and overgrown by weeds, does it belong to man or nature? Your own body is the same. You drag it through life instead of being in it.

—
OH OUI MON AMOUR

Jade Debeugny
België/
Belgium
/ 2020 / 19'
︎ -
︎ FR gesproken, EN subs
Drie dagen uit het leven van de 10-jarige Juliette. In afwezigheid van haar moeder, met wie zij een fusionele relatie heeft, beleeft Juliette de sleutelmomenten van een verkenning van sensualiteit, vrouwelijkheid en verleiding, op weg naar de pre-adolescentie.
Three days in the life of 10-year-old Juliette. In the absence of her mother, with whom she has a close relationship, Juliette will experience the key moments of an exploration of sensuality, femininity and seduction, on the way to pre-adolescence.
—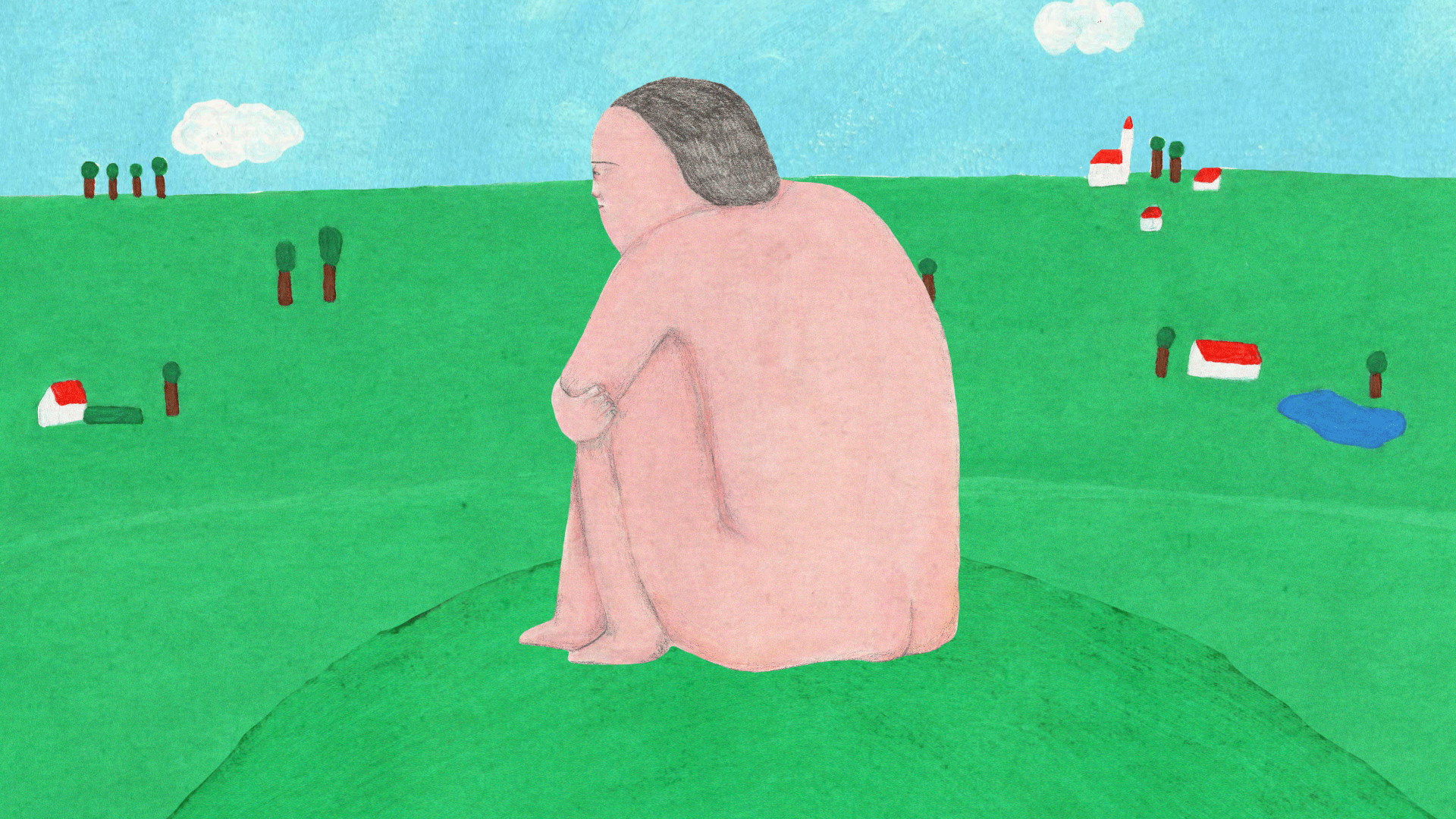 RODE REUS
Anne Verbeure
België/
Belgium
/ 2021 / 10''
︎ -
︎ EN subs
Bovenop een berg luistert een reus elke dag naar de gedachten en conversaties van andere mensen. Hier wordt hij eenzaam van en de hoeveelheid aan stemmen zorgt er geleidelijk aan voor dat het hem te veel wordt.
A giant, living on top of a mountain, listens to the thoughts and conversations of other people every day. It makes him feel lonely and to make it worse, the flood of voices slowly becomes too much for him to handle.
—