Om de liefde voor film van jongs af aan te laten groeien, presenteert CUT TO: GENT het PLUS-programma met kortfilms gericht op kinderen en jongeren in de leeftijdsgroep 10 tot 18 jaar. De films zijn afgestemd op hun interesses, kennis en prikkels, terwijl ook de nieuwsgierigheid naar film en een goed esthetisch en kritisch oog worden gestimuleerd.

In order to grow a passion for film from an early age, CUT TO: GENT presents the PLUS program with short films directed at children and young people in the age group 10 to 18. The sessions are curated to include films tailored to their interests, knowledge, and stimuli, whilst also stimulating their curiosity for film and a good aesthetic and critical sense.

AIKIDDO

Annabel Verbeke
België/
Belgium
/ 2022 / 15'
︎ -
︎ NL gesproken
Aiko, een meisje van tien, trekt na de lockdown de stad in, op zoek naar nieuwe verhalen voor haar vlog. Doorheen de geluiden van de stad, hoort ze plots muziek. Nieuwsgierig gaat ze op onderzoek. Op verschillende plaatsen in de stad ontmoet ze andere kinderen die ritmisch of muzikaal uiting geven aan hun gevoelens.

Aiko, a 10-year old girl, is heading into town after the lockdown, in search of new stories for her vlog. Amidst the sounds of the city, she hears music. Her curiosity leads to encounters all over the city with children expressing their feelings through music and rhythm.

—
THE DEAD BIRD

Sunny Keller
Frankrijk/
France /
2022 / 2'
︎ Wereldpremière
︎ geen dialoog
Een meisje verveelt zich met haar eigen speelgoed en ontfermt zich over een gewonde vogel.
Bored with her own toys, a young girl takes an injured bird under her wing.

—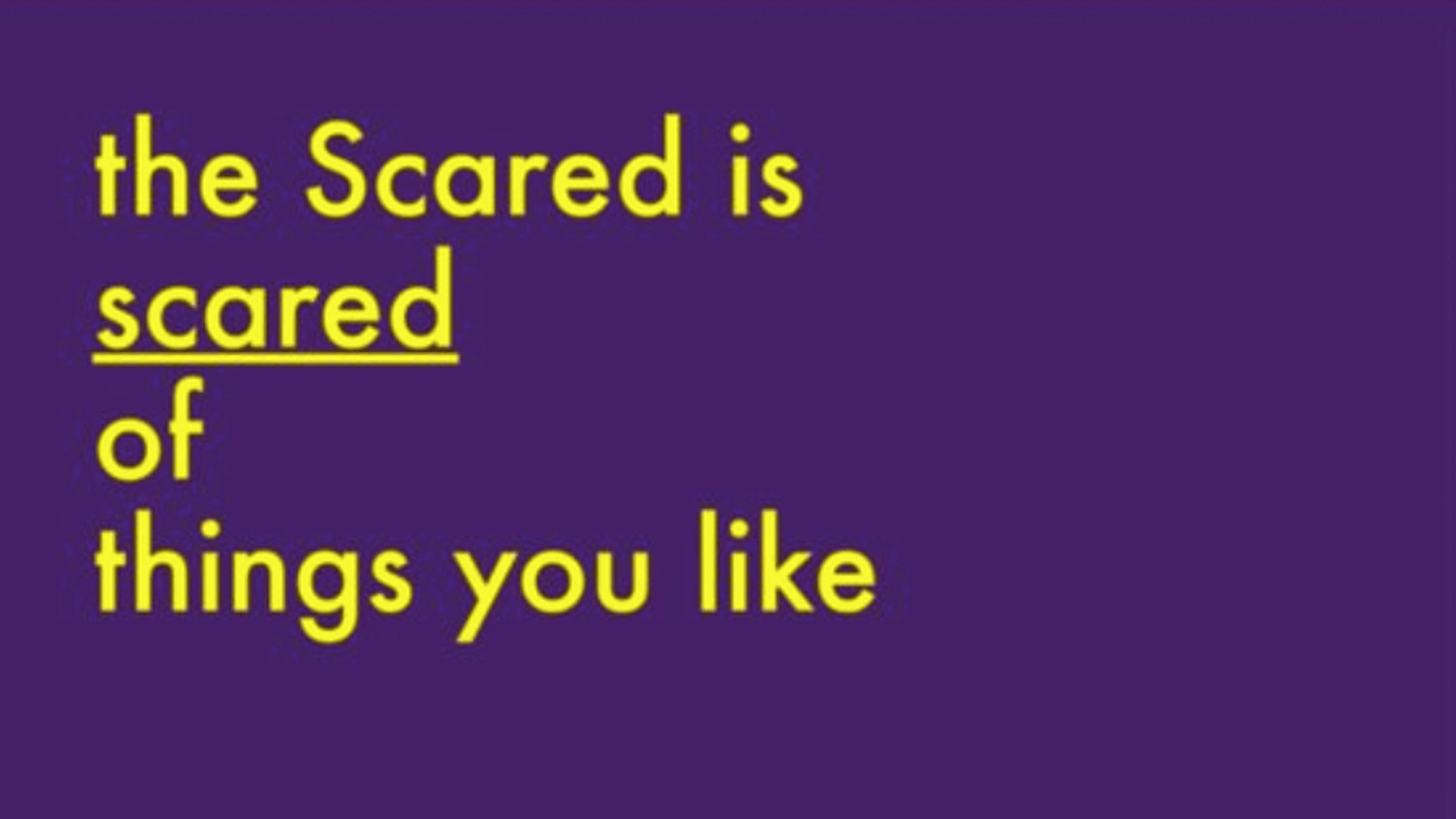 THE SCARED IS SCARED

Bianca Giaever
VS/
US
/ 2013 / 8'
︎ -
︎ EN gesproken
"Ik vroeg aan een zesjarige waar mijn film over moest gaan, en dit is wat hij me vertelde."
"I asked a six year old what my movie should be about, and this is what he told me."
—
LICHT

Sarah Lederman
België/
Belgium
/ 2022 / 16'
︎ -
︎ NL gesproken
Julie verloor haar papa en mama op jonge leeftijd. Zij zocht een manier om dit verlies te verwerken en vond de kracht om door te gaan. Daarbij krijgt ze hulp van een bevriend Joods echtpaar, dat zich over haar ontfermt.
Julie lost her mom and dad at a young age. She sought a way to cope with this loss and discovered for herself the strength to go on. She was helped by a befriended Jewish couple, who looked after her.
—
LUISTER

Astrid Bussink
Nederland/Netherlands / 2017 / 15'


︎ -
︎ NL gesproken

Een reeks gesprekken naar de Kindertelefoon. De audio wordt afgewisseld met beelden die de toon van het gesprek weergeven. Soms aangrijpend en soms plezierig, maar nooit zonder impact.

A series of calls to the Kindertelefoon. The audio is interspersed with images that reflect the tone of the conversation. Sometimes poignant, sometimes enjoyable, but never without impact.

—